OZZIEE MOVERS®

-Mandurah
Arranging Safe House/Furniture Removals In mandurah
Looking to take away the stress factor from your moving process? OZZIEE Movers® is your one-stop solution to acquiring the finest removalists in Mandurah. From cheap pricing to reliable removal experience, you can trust us for everything in Mandurah.
We are making removalists search quick, budget-friendly and reliable. Our company has been formed to take away the stress from the removal process by enabling better choices for customers. We provide you with a wide range of choices of movers in Mandurah Removals. You can obtain specialist removalists for commercial items, office goods, and household furniture. And, the services are available all across the Mandurah.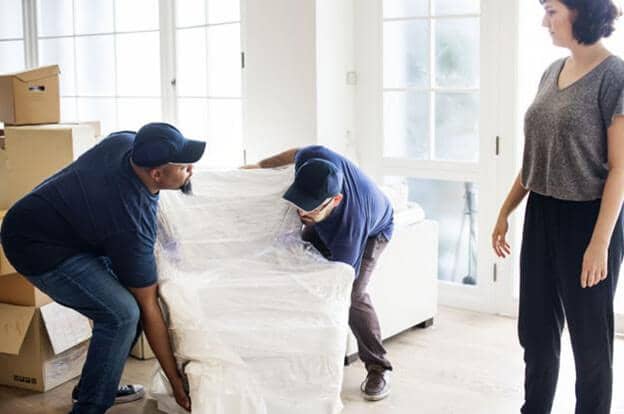 Choose your truck to save money
OZZIEE Movers® has one of its kind facilities of choosing trucks. We let you select the truck size, so you only pay the most appropriate price for a removalist in Mandurah. The charges depend on the size of truck you pick as per your requirement. Then, trusted and highly experienced removalists Mandurah don't seem expensive anymore. You can pick 10 tonne, 6 tonne, or 5 tonne trucks along with the services of professional Mandurah Removalists, as well as Removalists Mandurah:
1. You relax and experts pack!
No need to stress out about organizing and packing items according to their size and shape. Professional Mandurah Movers can group all household items, gadgets, cutlery, furniture, clothes, and other items. This ensures the safe handling of fragile and heavy items. You can go about your everyday tasks without any disruption. Experts listen to your priorities and conduct the packing process accordingly.
2. Move anywhere in Australia
With widely available Mandurah Removals well as removalists Mandurah, you can move anywhere. Our huge network of removalists covers all locations in Mandurah along with Sunshine Coast, Gold Coast, Melbourne, Canberra, and others. So, you won't have to suffer from the unavailability of removal services for short or long-distance moving in Australia.
3. Extensive care of your items
With one of our verified movers in Mandurah, your items stay secure throughout the moving process. Specialists come to your doorstep to take care of expensive items, vintage goods or any other valuable item. We have partnered with skilled and experienced professionals, which ensure the safety and security of your items throughout the journey.
4. Experienced and knowledgeable drivers
Trucks are handled by drivers with years of experience on Australian roads. They use their on-road knowledge to select the best-suited route to the final destination. Your items reach the desired location within the promised duration with the expertise of truck drivers associated with the services.
5. Book a removal right away!
From a wide scope of decisions to energizing gives, you will get everything here. Get a quote right away and let experts plan the process as early as possible. Proper planning time will further reduce the pressure from your mind and permit experts to carry out their responsibility easily.
6. OZZIEE Movers® takes away your concerns
With us, you click a couple of catches on your cell phone to deal with each evacuation needs. Pick your preferred removalist in Mandurah with us and stop worrying about packing, loading, moving and unloading.
we offer after specific administrations to help you:
Moving around Mandurah
Moving Mandurah to Brisbane and from Brisbane to Mandurah
Moving from sydney to Mandurah and Moving from Mandurah to sydney
We offer following specialized services in below Rates:
Truck with Two Men Service
$100/hr
plus flat Callout fee
Truck with Two Men Service
$120/hr
plus flat Callout fee
Truck with Two Men service
$140/hr
plus flat Callout fee